Description
The SPIN Center, "SPH Immunotherapy in Neurology",  is a new clinic at St. Paul's Hospital (SPH). Patients with autoimmune neuromuscular disorders will be evaluated and treated in a comprehensive manner, including life-style/exercise, medications, and immunoglobulin therapy. Response to treatment will be evaluated using objective outcome measures, as well as patient reported and functional outcome measures with a Value-Based Health Care lens. Therapy side effects and complications will be monitored, and support provided for patients.
The SPIN Center will include the creation of a novel subcutaneous immunoglobulin (SCIg) program for neuro-immunotherapy situated at the SPH site.  Patients currently receiving  IVIg will be empowered to transition to home-based SCIg therapy.  This will be run in coordination with the Medical Short Stay Unit and the community SCIg patient support programs, and will be supported by a Neuromuscular Nurse.
The SPIN Center will be led by neuromuscular specialists, Dr. Kristine Chapman and Dr. Katie Beadon. This clinic was supported by the Department of Medicine innovation platform, the Physician and Surgeons Associations of Providence Health Care and Octapharma. Also in partnership with PBCO Ig Neuromuscular Task Force.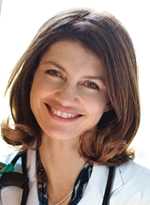 Dr. Chapman completed a fellowship in Neurophysiology at Harvard, and is the Medical Director of the VGH Neuromuscular Disease Program, and Head of the Division of Neurology at PHC.    She is currently serving as Vice President of the Canadian Neurological Sciences Federation.  Dr. Chapman is an Associate Clinical Professor at UBC and is actively involved in education locally and at a national level.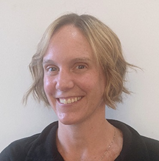 Other SPIN Clinic members include:
Neuromuscular Nurse: Mairead Ashe

Physiatry: TBA

Rheumatology: Dr. Fergus To, Dr. Kun Huang

Neuromuscular Imaging:  Dr. Mark Cresswell

EMG/neurophysiology  Dr. Matt Kula

OT/PT: TBA 
Referral Criteria
Patients with autoimmune disorders of the peripheral nervous system may be referred by family physicians or specialists.   Conditions include:
Chronic Inflammatory Demyelinating Polyneuropathy




        a.Myasthenia Gravis




        b.Multifocal Motor Neuropathy with Conduction Block




        c.Autoimmune Plexopathy (Brachial Neuritis)




        d.Vasculitis, ganglionopathy, and other autoimmune condition affecting the PNS




        e.Undiagnosed patients, with suspected autoimmune process
PHC SCIg Program




       a.Patients who are existing patients at the MSSU




       b.Patients may be referred by other neuromuscular neurologists within the PHC catchment.