The St. Paul's Immunotherapy in Neurology (SPIN) Centre at St. Paul's Hospital launched earlier this year thanks to support from the Department of Medicine's Innovation Platform. The SPIN Centre focuses on treatment of inflammatory disorders of the muscle and nerve.
The SPIN Centre is one of five projects supported to date by the Department of Medicine's Innovation Platform. The platform is designed to help Department of Medicine members develop and implement innovative and transformational projects that are aligned with Providence Health Care's strategic plan, as well as the St. Paul's Hospital redevelopment plan. Support can include mentorship, project management and/or financial support.
"Our physicians often see ways to streamline services and improve care but they are limited by the lack of time and resources to implement the necessary changes. Our goal is to help bring these ideas to fruition," says Dr. Andrew Ignaszewski, physician-in-chief. "Through the Innovation Platform, we can support physicians to write their proposal, develop a business case, identify sources of funding, and create a work plan to implement their idea."
Bringing innovation to the treatment of autoimmune neuromuscular diseases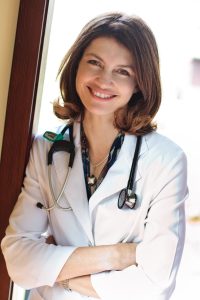 "We wanted to bring a coordinated approach to caring for people with auto-immune neuromuscular diseases. That would allow us to review all treatments and work with our patients to respond to what matters most to them, like issues of fatigue and quality of life, in addition to neurologic symptoms of weakness or loss of feeling," says Dr. Kristine Chapman, head of the Division of Neurology and physician lead, Innovation and Quality, Department of Medicine at Providence Health Care.
"Right from the outset, our colleagues in neurology, neuroradiology, rheumatology and physiatry were excited by the idea of the SPIN Centre. So too was the Provincial Blood Coordinating Office (PBCO) as they saw the Centre as way deliver more patient-centric and outcomes-based care to patients," says Dr. Katie Beadon, a neurologist with the Centre.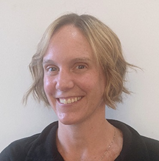 With that support and funding from the Innovation Platform, the PBCO and St. Paul's Foundation, Drs. Chapman and Beadon started planning. Angela Carr, patient care manager, and Sandy Barr, program director, Medicine, were brought on board to help set up the Centre
The SPIN Centre model creates more equity in access to care. Rather than patients being seen by individual neurologists, clinic staff — including nurses, neurologists, physiatrists and allied health — coordinate care, with plans in the works to bring in subspecialists as needed. Clinic staff support physicians in patient's home communities, offering consults and virtual patient visits.
Putting treatment in the hands of patients
Autoimmune neuromuscular diseases are caused by an overactive immune system that attacks a person's muscles or nerves. Patients often experience weakness in limbs and burning sensations in the nerves which leaves them unable to do many routine activities. Intravenous immunoglobulin therapy (IVIg) is a common treatment used to mitigate these symptoms.
To date, patients with autoimmune neuromuscular diseases who need IVIg treatment visit a hospital for treatment every month. The immunoglobulin infusion can take four to eight hours, meaning a day off work and, for some patients, an overnight trip to a hospital that offers the treatment.
"Many immunodeficient patients have been managing their own immunoglobulin treatments at home with subcutaneous injections instead of intravenous injections. However, in BC, a lack of infrastructure to transition and monitor patients in the community has led to uneven access to this treatment option for people with autoimmune neuromuscular diseases," notes Dr. Beadon. "The SPIN Centre will change that by helping this group of patients access home therapy."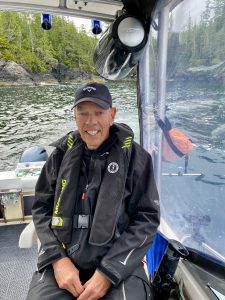 People like Art Maxwell, a retired high school teacher from Nelson, BC. He has been receiving IVIg therapy since 2006, when he was diagnosed with multifocal motor sensory neuropathy. Every few weeks, he would visit the Kootenay Lake Hospital in Nelson for his infusion. Since retirement, he and his wife have been spending winters in Arizona. For Mr. Maxwell, that meant a flight to Vancouver every three weeks so he could have his infusions. When he found out he was a candidate for subcutaneous injections, he was thrilled.
"Now, I get a treatment once a week in the comfort of my own home. My family hook me up to the pump and my medication drips in three to four hours. No more flying to Vancouver every few weeks," he says.
The benefits of a value-based approach to care
The SPIN Centre is about more than just transferring patients to at-home treatment. The Centre's philosophy is grounded in understanding what matters to patients, including measuring outcomes that capture what is most important to them, and using the results of functional measures and patient-reported outcome measures in the clinic visits to improve shared decision-making.  The clinic is an example of value-based health care, or health care that puts patients at the centre.
"While we want to transition as many patients as possible to home-based subcutaneous treatment, it isn't an option for everyone," says Dr. Chapman. "No matter how our patients receive their immunoglobulin, we work with them to understand what matters to them and design a treatment program, including lifestyle, drug and immunoglobulin therapy, to help them achieve those goals. This approach allows us to track improvements or get early flags if something is going off track."
While the SPIN Centre is currently a pilot program, Drs. Chapman and Beadon want to see the Centre become the model for a provincial immunotherapy program that would allow for economies of scale, better access to care and improved patient outcomes.