People living with serious skin conditions now have a new centre at 1033 Davie Street, Vancouver where they can access all the specialists they need under one roof. The Dermatology Centre is a collaboration between Providence Health Care and the Department of Dermatology and Skin Diseases at UBC. It brings together several medical dermatology clinics previously located across multiple Providence sites.
Together, these clinics treat more than 3,000 different types of diseases. In many cases, patients have skin conditions related to underlying medical issues such as autoimmune diseases that require collaboration between a rheumatologist, for example, and a dermatologist.
"Our seven clinics were scattered across five different locations at St. Paul's and Mount Saint Joseph's. It was confusing for patients, and it made scheduling a real challenge for our staff," says Dr. Marisa Ponzo, head of dermatology at Providence Health Care. "As well, the lack of dedicated space meant our clinics couldn't expand to meet increasing demand and our patients were waiting longer and longer to be seen."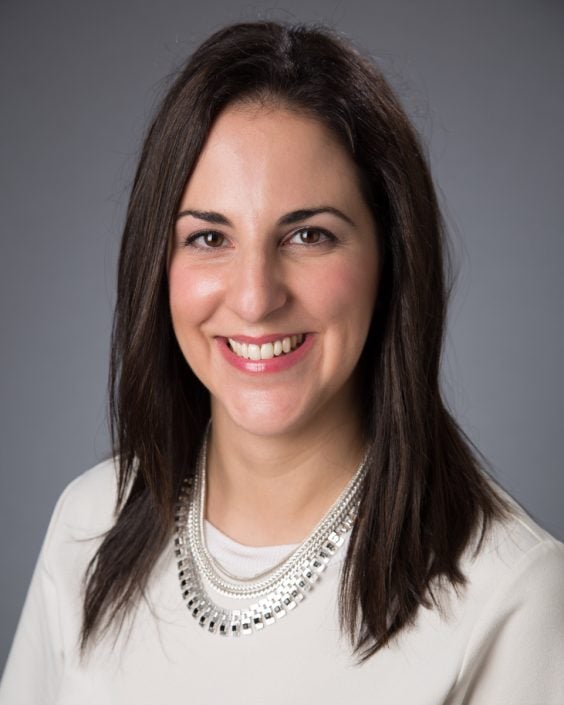 A vision for more coordinated care
Ponzo and former PHC head of dermatology, Dr. Sheila Au believed the solution was to bring the clinics together under one roof so that patients could see all their specialists in one visit and clinicians could support each other more effectively.
"You can have the idea but you need the backing of leadership," says Ponzo. "We had Dr. Andrew Ignaszewski, Physician-in-Chief and Department of Medicine Innovation Platform leader at PHC, along with the senior leadership team, on our side. They saw the need and potential for this new centre."
The idea was supported by the Department of Medicine Innovation Platform leadership that encouraged Drs. Ponzo and Au to apply for the Specialist Services Committee's Enhancing Access Initiative for funding to establish the centre. The Enhancing Access Initiative supports specialists to work collaboratively to improve patient access to specialist consult and care.
St. Paul's Foundation donors helped bring Centre to life
The grant allowed the clinicians and staff to plan the centre, find a suitable space, and develop a new referral process. However, the centre still needed equipment and money to cover ongoing operating costs. That's where the St. Paul's Foundation stepped in.
"The Dermatology Centre is a model for the type of wrap-around care we envision for all patients as part of the new St. Paul's Hospital," says Broek Bosma, Chief Development Officer. "When we shared Drs. Ponzo and Au's vision with our donors, one generous donor stepped forward to support a phototherapy booth and another contributed to operating costs."
Another key part of the project was to make sure that specialists and family doctors knew how to refer patients to the new centre.
"We prioritized one on one meetings and targeted emails to relevant specialists and community dermatologists to review the changes and how they would be affected," says Ponzo. "We also made sure there was information about the centre on the Providence Health Care website, and we included the referral process in Cerner for doctors to access."
Bringing new services to patients
The Dermatology Centre is the only location in BC to offer many of these specialized clinics and it sees patients from around the province. As part of the new centre, the team was also able to add a new phototherapy service and a pigmented lesion clinic.
The phototherapy service, the only one in the downtown core, , is used to treat skin diseases such as eczema and psoriasis. Patients typically need two to three treatments per week so having a location close to home or work makes it easier for them to access.
The pigmented lesion clinic sees patients at increased risk of developing skin cancer because they have more than 100 moles on their body. A special full body photography system detects changes early on so the skin cancer can be caught early.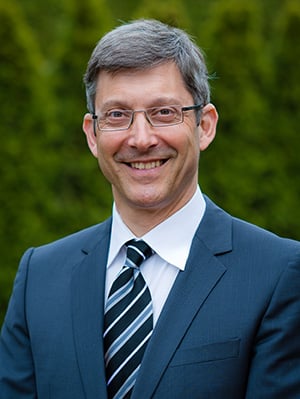 "The new Dermatology Centre will be a great learning resource for our residents and medical students," says Dr. Jan Dutz, Head of the Department of Dermatology & Skin Science at UBC. "We have the only department of dermatology in Canada and our role is to promote education and research. We see huge potential to work with Providence Health Care on research and evaluation that can improve outcomes for patients."
That collaboration has already begun. The Med Safe Clinic, in operation for about a year, evolved out of a quality improvement initiative led by Drs. Bob Schellenberg and Raymond Mak. Patients were arriving in the emergency room with life threatening reactions to over-the-counter and prescription medications. The clinic brings together specialists in pharmacology, allergies and dermatology to help diagnose which drugs are causing the reaction and to give patients options for safer medications going forward.
The clinic is unique in allowing for interdisciplinary dialogue to explore different perspectives, say those behind it, adding that it provides both patient care and access to translational research and educational experiences for residents. Dr. Bruce Carleton, from Clinical Pharmacology, Dr. Ponzo and Dr. Dutz played key roles in creating the operation of this clinic. The division of Allergy and Immunology secured a $50,000 donation that has contributed towards sustainable infrastructure for the centre.
Aiming for shorter wait times and faster access to care
The main impetus behind creating the Dermatology Centre was to shorten wait times and give patients better and faster access to care. The team at the centre is tracking various metrics to measure wait times and patient experience and plans to use this data to make ongoing improvements.
"As a researcher and a clinician, I'm excited by the potential of unified clinics to support outcome-based research," says Dutz. "There is the potential here to evaluate the excellent work being done and show how we're improving outcomes for patients."
List of clinics in new Centre:
Urgent Dermatology Clinic (St. Paul's)
Dermatology & Rheumatology Clinic (DART)
Contact Dermatitis Clinic
Med Safe Clinic
Skin Health Liaison Clinic for Psychodermatology (SKiL)
Phototherapy Intake Clinic (NEW)
Phototherapy Treatment Service (NEW)
Pigmented Lesion Clinic (NEW)
Three clinics remain at their existing locations:
Skin Cancer in Renal Transplant Clinic (SCREEN) St. Paul's
HIV Dermatology Clinic – St. Paul's
Urgent Dermatology Clinic (Mount Saint Joseph)
For details on how to access these clinics, visit the Dermatology Services page on the Providence Health Care website.