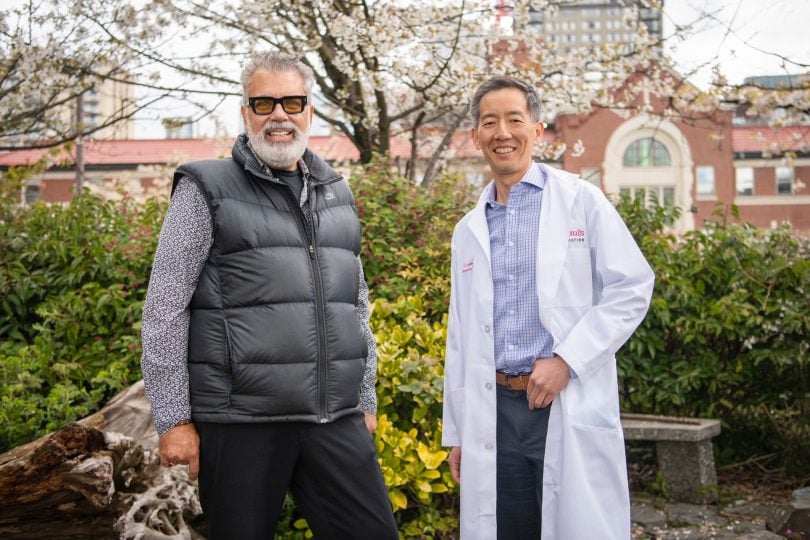 George Stubos suffered lung and respiratory issues from adolescence. But it wasn't until 2010 that the Vancouver-born son of Greek immigrants was finally diagnosed with a rare genetic variant leading to Cystic Fibrosis (CF).
Last October, when he heard about Trikafta, a CF medication that was showing promise in trials for patients with the most common mutation, he sought out the drug, even though he had a different mutation, explaining, "I decided to be my own guinea pig."
Imagine his surprise when, three days after his first dose, he stopped coughing. "It just stopped. No coughing, no mucus. I still have the disease but I don't have the symptoms anymore. One day you're sick, and the next day you're not."
In another stroke of good fortune, he qualified to join the drug trials surrounding Trikafta for rare genetic variants, undertaken by his own specialist, Dr. Bradley Quon of St. Paul's Hospital, as part of the Cystic Fibrosis Canada Accelerating Clinical Trials (CF CanACT) network.
Read Full Article HERE