Division of Allergy and Immunology
The Division of Allergy and Immunology provides clinical consultative allergy and immunology services at St. Paul's Hospital and in the community. The Division also provide an outreach clinic in Haida Gwaii and telemedicine services to northern and interior British Columbia
The Division is involved in several major initiatives. The Primary Immunodeficiency Transition Clinic led by Dr. Catherine Biggs and Dr. Persia Pourshahnazari. The clinic provides advanced diagnostic tests including exploring the genetic origins of many immune diseases and provide a team based care for patients previously followed at BC Children's Hospital and for patients with newly diagnosed disease. St. Paul's Hospital is at the forefront of providing home subcutaneous immunoglobulin therapy (SCIG) as well as maintaining our intravenous immunoglobulin therapy (IVIG) for patients with primary immunodeficiency. Dr. Raymond Mak in collaboration with the Division of Dermatology has establish the Med Safe Clinic, a unique interdisciplinary adverse drug reactions clinic with a focus on severe cutaneous adverse reactions. This clinic combines translational research with clinical care. Dr. Juan Ruiz has collaborated with the otolaryngologists at St. Paul's Hospital to develop the first Aspirin Desensitization Clinic in British Columbia at St. Paul's Hospital to treat people with nasal polyps and aspirin exacerbated asthma.  In conjunction with the Providence Health Care Antimicrobial Stewardship Program, our Division has a successful program of systematically de-labeling penicillin allergy in hospitalized patients.
The physicians in our Division also provide consultation services for allergy and immunology disorders at their community clinics in Vancouver and Surrey including:
Anaphylaxis syndromes
Environmental allergy
Asthma
Drug allergy
Vaccine allergy
Food allergy
Latex allergy
Urticaria and angioedema (hives and swelling)
Atopic dermatitis (eczema)
Severe allergic reactions
Insect sting allergy
Eosinophilic esophagitis
Primary immunodeficiency
Hereditary angioedema
TEACHING
All members of the Division are involved in providing clinical teaching in allergy and immunology at all levels. We are the principal teaching centre for the University of British Columbia's Allergy and Clinical Immunology fellowship program. Our physicians have be involved with major initiatives in patient education, CME programs for physicians, and elective rotations for residents and medical students.
RESEARCH
The members at St. Paul's Hospital have a major interest in the management of primary immune deficiency, hereditary angioedema, severe adverse drug reactions and complex allergic conditions. The Division members have initiated a number of research projects as well as interactions with the lay organizations, Canadian Immune Deficiency Patient Organization, HAE Canada and the Jeffrey Modell Foundation.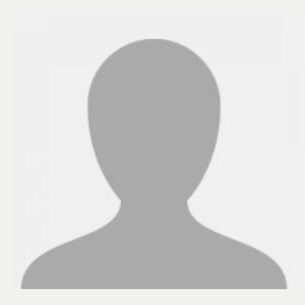 Dr. Raymond Mak
Clinical Instructor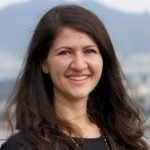 Dr. Persia Pourshahnazari
Clinical Instructor
Division of Allergy and Immunology
8B - 8th Floor Providence Building
1081 Burrard Street
Vancouver, B.C., V6Z 1Y6
Telephone: 604-806-8818
Fax: 604-806-8839
Head
Dr. Amin Kanani, Clinical Associate Professor