Providence Health Care Department of Medicine Grand Rounds: Dr. Arthur Dodek Lectureship in Medical Ethics and Professionalism were held on September 7, 2023.
Lecture Title: Being Human and Being Professional: Professional Identity Throughout One's Medical Career
Guest Lecturer: Janet de Groot, MD, FRCPC, PhD
Full presentation: https://www.youtube.com/channel/UC7wmJjd5PZyxZalEi8GmZaA
Articles of Interest:
1. Volpe – Is research on professional identity formation biased Early insights from a scoping Med Educ
2. Yu_Prof ID of 0.24 million med students China_2022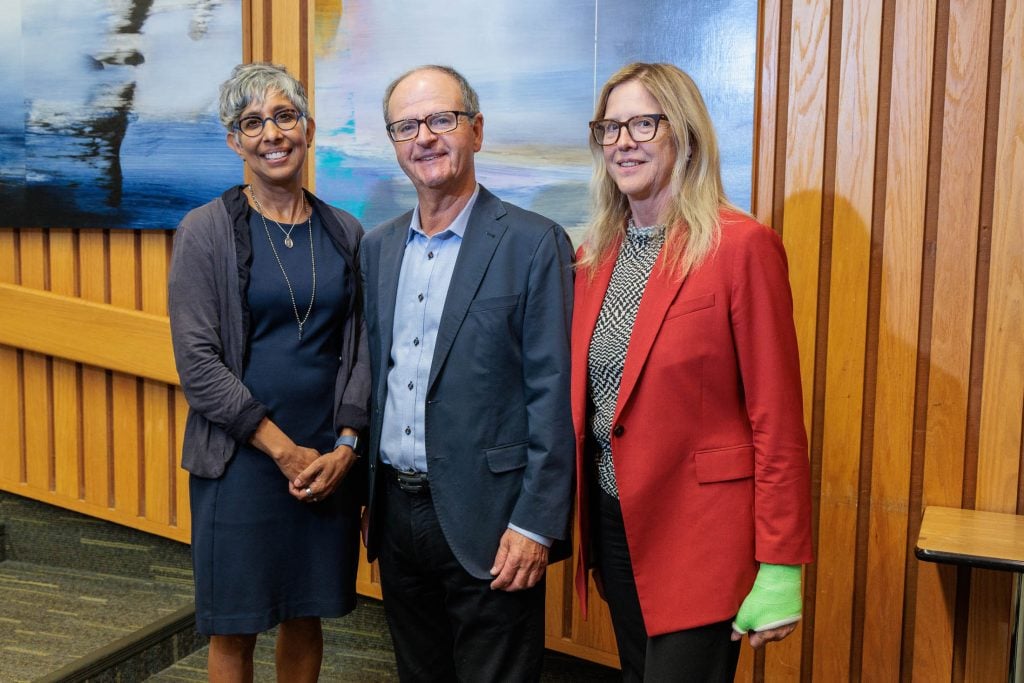 ---
Dr. Janet de Groot is a Professor of Psychiatry and Oncology at the Cumming School of Medicine (CSM), University of Calgary. She was the Inaugural CSM Associate Dean Equity and Professionalism (2008-2017). Working with an interprofessional team, the office developed a strategic plan recognizing the aspirational collective nature of professionalism based on the four pillars of education, consultation, scholarship, and celebration. She was honored with the AFMC May Cohen Equity, Diversity and Gender Award (2014). Her medical education research and writing, often in collaboration with trainees, addresses professional identity development at different career stages recognizing complexity, intersectionality, and relational identity growth during medical training. She has been the co-Lead for a longitudinal Professionalism and Physician Health curriculum in Undergraduate Medical Education. In addition, she has begun supervising Health Humanities Undergraduate Medicine electives, which support the self-awareness and well-being aspects of professionalism as well as explores medical student identity.
Clinically, Janet works in consultation-liaison psychiatry in the interprofessional Division of Psychosocial Oncology at the Tom Baker Cancer Centre with a focus on early palliative care, psychosocial oncology, and adapting to chronic medical illness in outpatient settings. Janet is co-PI for an implementation study of a psychological intervention for advanced cancer to reduce depression, address existential distress, and enhance preparation for end of life. Recent work focuses on developing a trauma-informed palliative care model. For her work in psychiatry education, Janet has garnered local and national awards for her work in psychiatry education at postgraduate and continuing education levels across two departments of psychiatry. This includes the Joint Canadian Psychiatry Association – Council of Psychiatric Continuing Medical Education Award (Academic) (2008).
---
Dr. Arthur Dodek was first appointed at St. Paul's Hospital and UBC in July 1972 and was among British Columbia's first American Board Certified Cardiologists and recipient of the Royal College of Physicians and Surgeons of Canada Fellowships in Cardiology. He was pivotal in the growth and development of the Division of Cardiology and the Department of Medicine at St. Paul's Hospital and was always at the forefront of new techniques and state‐of‐the‐art medical care. Dr. Dodek was the first to insert a Swan‐Ganz catheter at St Paul's Hospital in 1972 and performed the first valvuloplasty in 1985. Dr. Dodek had a parallel interest in medical ethics, published on the topic and thereafter was chair of the Ethics committee at College of Physicians and Surgeons of BC, and served as president 2007‐2009.
Dr. Dodek has established this lectureship in gratitude for his positive experiences at St. Paul's Hospital.